HATS DESIGNED FOR ALL SEASONS
Whether we handcraft summer caps, spring and fall rainwear or stylish winter hats for men and women, all are designed with the individual in mind. In rain or snow, your Lillie & Cohoe hat isn't too stylish for the job because our hats are crafted for real weather. We believe that an iconic look doesn't exclude warmth and comfort. Consider our earcuff a fashionable secret weapon: hidden until you need it, unobtrusive but utterly practical in a gust of wind or snow squall.
WEATHER THE PACIFIC NORTHWEST ELEMENTS IN A HANDMADE HAT
The Lillie & Cohoe brand is known for crafting handmade hats that suit the weather of the Pacific Northwest and Lower Mainland: you'll find men and women wearing our hats throughout Vancouver, Burnaby, Surrey, White Rock, Portland, Seattle and Victoria. Look for our take on the iconic bucket hat, peaky blinders caps and rain hats for women, all built to last and to shed the coastal elements with style. The Lillie & Cohoe brand is synonymous with the handmade hat, British Columbia.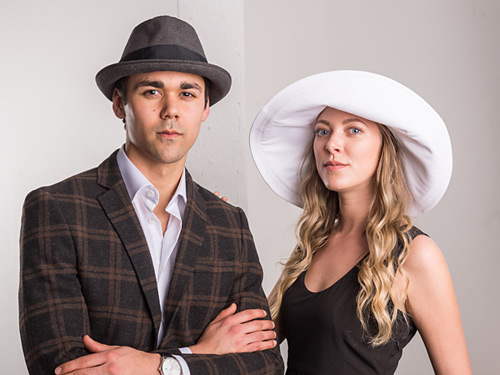 STEP OUT WITH CONFIDENCE IN A LILLIE & COHOE HAT
Imagine walking down a country lane in a gentle snowfall, attending a beautiful wedding in the lovely outdoors, or strolling through a rainfall with your significant other. Lillie and Cohoe's stylish fashion hats are the perfect option to enhance your experience. Whether you're wearing a handmade hat for women or a hat specifically designed for men, you are making a unique impression. Feel your best when wearing a Lillie & Cohoe hat.

REFINE YOUR STYLE IN OUR HAT SHOP IN BRITISH COLUMBIA
Once you don your Lillie & Cohoe hat or coat, you are ready for whatever the day or evening brings.You can feel the confidence and inner calm that being gracefully dressed brings. Celebrate feeling your best while visiting our millinery, virtually or in person, and find your true style in our hat shop in British Columbia. Our hats reference the past, but with their chic, timeless designs give women presence.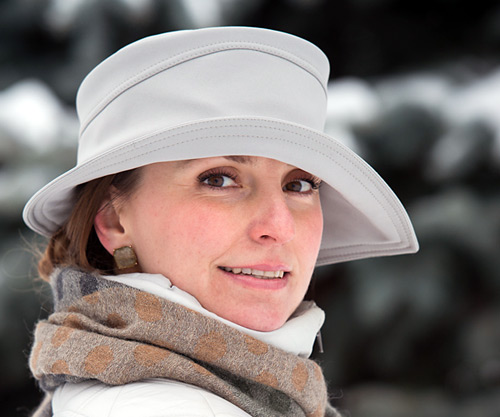 With an international reputation for creating the looks that people want, Lillie & Cohoe's purpose has always been to support the expression of a woman's authentic self.
Our hats are not stand alone objects of admiration. The way the hats are worn expresses their wearer's individual sense of style. Making hats that enhance a person's best features is our mission and we continue to make uniquely handcrafted hats in a world of mass production.
Our vision is to be a place where the wearer meets the creator both literally in our Economusee store and through how each person wears and interacts with their garment. By helping people find hats, coats and accessories that best express who they are, we blend tradition of craft with people's singular style.

HATS MADE IN CANADA, ENDURING IN DESIGN AND QUALITY
It's a shame when your favourite item's seams unravel or your best scarf stretches. Lillie & Cohoe garments never wear like this. Both in design and construction, our handcrafted merchandise is built to last. Each style is meticulously created to enhance the wearer's face shape, skin, and hair colour. They are sewn in-house by women with decades of experience. We source only the softest of wools and cashmere, the best quality fabrics and notions for our elegant hats and coats. Handmade in Canada has never felt better!